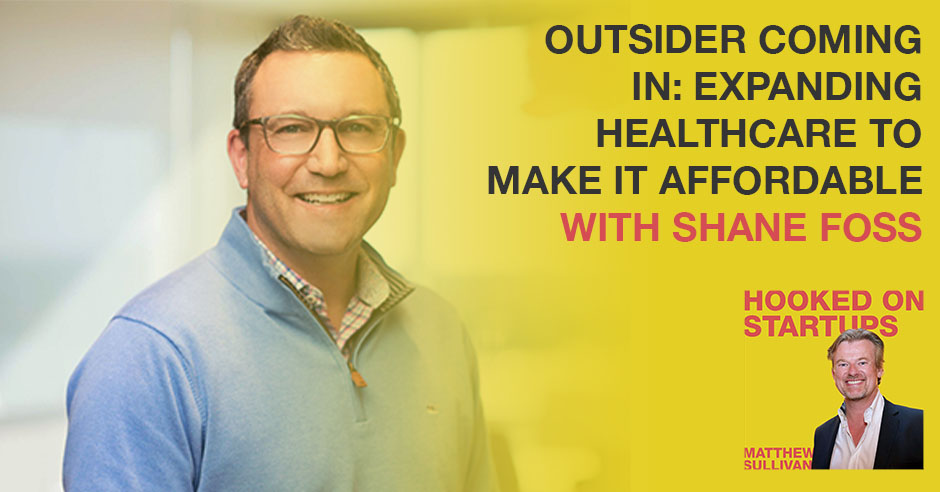 07 Sep

OUTSIDER COMING IN: EXPANDING HEALTHCARE TO MAKE IT AFFORDABLE WITH SHANE FOSS
The healthcare industry is very expensive, but Shane Foss wanted to change that. Shane was an outsider going into the healthcare industry. When you're an outsider, you're going to cause some disruption. But that was not Shane's plan. Shane is the CEO of Hooray Health, and his goal is to provide healthcare to people who can't afford it. Join your host Matthew Sullivan as he talks to Shane Foss on how he started his business. Learn why medical bills are so expensive. Find out why urgent care clinics are on the rise. Discover how Shane is expanding in the industry rather than disrupting it. Listen to today's episode for a more affordable healthcare system.
—
Watch the episode here:
Listen to the podcast here:
Outsider Coming In: Expanding Healthcare To Make It Affordable With Shane Foss
At Hooray, Foss and his team focus on offering peace of mind to lower-income individuals and families who face medical challenges while also providing business owners with an affordable way to reward and retain employees.
I'm delighted to welcome Shane Foss, who is the Founder, CEO of Hooray Health, which is a fantastic name because normally you only go to the doctor when you're ill. It's like, "Hooray, I'm going to the doctor."
We say, "It's a healthcare worth cheering about."
As you can tell from my deep Southern accent, I'm not from these parts. I cannot begin to explain how complicated the US healthcare system is. It's all right for you because you were born into it. Over a period of years, through a process of attrition and osmosis, you have been brought up to have some understanding, but for us poor fakers looking at it from a distance, it is an impenetrable thing.
I think that's the best descriptive I've heard of it. We were talking about it as a team, our provider network team. We were laughing because even though we're in this space, we still struggle with healthcare one way or the other. It's a shame. The person that figures out the coordination of care, that's going to be the trillion-dollar business in the United States.
It is embroiled with economics and health. You've got these two potential polar opposites. It's a marketplace where it's driven by economics, yet at the same time, it's supposed to be a profession where people do it for the love of it. At the same time, it's embroiled and laced with politics. Then you have a big farmer on this side as well. It's an enormous machine. It must've been quite a decision to try and start unraveling some of the mysteries and delivering something, which is as straightforward as what you've done.
When Hooray Health started, I think any entrepreneur, when you're evaluating whether you're going to start a company or not, especially one as challenging as healthcare, you've got to look for the opportunity and for the little wins. We identified a part of the market where you have a group of individuals that do not have access to healthcare that are uninsured. What we did was we broke it down to the simplest need of what that population wanted. They're not looking at, "I'm going in for my butt lift or my facelift." They're not looking for anything. Do you know what they want? They're sick. They want to have access to urgent care or a physician.
They want to get medication that they can afford. They want to get better and they want to go to work because they can't miss work. Our health system, as it is nowadays, like you said, it's very convoluted. There are misaligned incentives that drive people out of the market. Even people with health insurance are frustrated. They're like, "If I'm dying, I'm going to the hospital because I know at that point, I've got to but unless I'm dying, I'm not going because I know I'm going to have some crazy bill." My insurance company's going to say, "You're responsible for it. We're not. You got to pay it."
When starting a company, look for the opportunities and the little wins.
It's actually true because you cannot think anything other than that unless you've got some coverage through your employer where you don't see what happens and you know you can go in. I wouldn't say audience. I'll say the grief of underserved people that you provide these unique services to describe them because I know it's typically the self-employed people. Explain who that niche is because it's more than a niche.
It's a well and it keeps expanding every year. When we first started, several years ago, we focused on the part-time population, the hourly population. When you dig into the part-time population, depending on who you're talking to, they have different ideas. When you talk to parents like, "I've got two kids that are 18 and 24 now. My oldest has entered the workforce." Now my idea of part-time had changed because when he was in high school, I was thinking, "Part-time employees, they're high school kids or college kids." The reality is you have economic and non-economic. The non-economic population is huge and in this population where you have people who may have retired as a teacher, but that teacher, they are health benefits only. They have huge deductibles. They can't go to urgent care without paying $300 and they can't afford it because they're on a pension. You've got retired military and stuff like that.
Those are the non-economic or, "I have a spouse that has health insurance." They're looking for something to supplement that. We found this niche where we actually can supplement that, but then you've got economic, which that person's typically working two to three jobs trying to support their family on an hourly wage of $8 to $12 an hour. They have zero access to healthcare. We started there and then what we've evolved into is we've seen this trend where if I'm a full-time hourly worker, let's say I'm making 15 to $25 an hour, it sounds like a lot, but they're not participating in major medical, even though they're offered major medical. The reason is they can't afford it.
If I have a $3,500 deductible and I have $100 in my bank account, I'm functionally uninsured. I cannot go see the doctor because I can't afford it. What we've found is we've morphed as a company to serve this population that can't afford medical insurance and that population continues to grow every year. We have a lot of job security moving forward because nothing has changed. I've read that on the exchange, the average major medical policy went down 1%. It went down from $456 to $450. God bless them, but there's a lot of people that can't afford that. What we did was we built a product. We looked at the CDC data and we said, "Where where's the bulk of the care?"
The bulk of the care is in two areas, under the age of 65. You have physician services. "I am sick. I need to go see a physician." The other part is accident-related injury. An accident is a huge cost. If I break a bone, even if I sprained an ankle, the costs go up. What we did was we created what you call a fixed indemnity. We payout a certain amount and also included an accident medical expense. Our accident medical expense is $5,000. It's a $0 deductible. We pay up to $5,000 for an injury, which is significant because the average cost of an injury is just under $4,000. What we then did was we said, "Since we're providing a fixed amount, let's make sure that we have a provider network that is suited for that population."
I'm not sure if you've seen urgent cares and retail clinics popping up like the CVS MinuteClinic. You see these urgent cares everywhere now. They're awesome. Me and my family have gone to urgent cares for years. They're popular for a couple of reasons. First off, the hours of operation, seven days a week. They're open from 8:00 AM to 8:00 PM. Their services, they have onsite x-ray and lab. They have physicians on staff. The other big thing is the average time to check-in, to check out in an urgent care across the United States is 60 minutes. The last time I went to a primary care doctor, I had the very first appointment because I had a busy day. They didn't get me out of there until 11:00. The doctor didn't see me until 10:30.
The problem is if I'm an hourly worker, I can't miss a day of work to do that. Now I can go after work or I can go on Saturday or Sunday. We created this provider network that is a $25 copay, no balance bill. When was the last time you heard no balance bill? Never in the health. With us, what we do is we have an agreement with that provider that when you walk in the door, any service rendered under the roof of that urgent care or retail clinic is covered with the $25 copay. By doing that, we remove the fear of somebody going into urgent care to get care. Their fear and rightfully so is that they would get a balance bill.
How I came up with this concept was it happened to me. I'm very familiar with this space. I had a back issue. The first time it ever happened to me, my back froze up. I went into this urgent care and I said, "I need something." I had one of the major carriers at the time. It was a $75 copay and I said, "What's the global fee?" They said, "It's $150." I paid the whole amount. They went in. They took an x-ray on my neck. They thought they saw bones burst. They said, "You must have an irritated nerve root." They gave me two injections, a muscle relaxer and an anti-inflammatory. Three weeks later, I get an $800 balance bill.
They were in-network. I called them up and I said, "Why am I getting an $800 balance bill?" "We had carve-outs." This is the ugly truth and misaligned incentives in healthcare. Because everybody has a $5,000 deductible now, the insurance carriers don't care about contracting for the services under that $5,000. As a provider, now I'm incentivized to say, "We'll contract with you for $150, but X, Y, Z, P, D, Q isn't included." Then they charge me $800. Knowing that I negotiated it down to $70, but the problem is the majority of people will not do that.
People are afraid of going to urgent care because of the balanced billing.
That's one of the problems. I think we've all got stories of things that happened where you're forced into a situation where you've got to go to urgent care, whether your kids falling off his bike or something and you know you're at their mercy because there is no one you can speak to you. You have no idea what the bill is. It comes from a random number generator, it seems. There's no one you can contact. There's no accountability. Unless you have this intricate knowledge of the system and how it works, there's no way that you can actually counter that.
Let's go back a bit because what you've created is this massive machine with all of these moving parts. You've got insurance on one side. You've got the providers on the other side. You've got the policy that you're creating, the market that you're serving. What are the steps? How did you gain the knowledge to be able to put these types of this program together? Let's wind the clock back a bit and tell me the background.
My background in healthcare. I started off in the military as what you call a scrub tech, which was assisting surgeons during surgery. I worked at the Air Force's largest medical facility, which was Wilford Hall in San Antonio. I gained a lot of medical knowledge there and when I left the military, I was with Johnson & Johnson and Stryker Orthopaedics. We sold orthopedic implants, total hips, total knees, trauma and spine products. I've been in the operating room my whole career. A few years ago, one of my best friends from Stryker called me up and he took over as the CEO of this startup. Basically, what they had done was they created access for large self-funded employers for surgical bundles, which were right up my alley.
I went on with him as a COO and we turned that business around and sold it several months after we joined. It was a quick turnaround, but it was great and that business is still thriving. When we sold it, it was my first entry into health benefits. I saw a huge opportunity for improvement. When I look at my prior industry, orthopedic sales and orthopedic industry, there are micro improvements to make but in health benefits, you can make huge strides and improvements, and people are willing to listen.
That's how I got into the health benefits space. What I did then was I talked to a lot of people and bounce stuff off. I'm a constant learner, which I think is important as an entrepreneur because we need to look at not only our own business but how our business relates to other businesses. What's going on in the space. Basically, I met the right people and learned the insurance industry. I got my insurance license, as a matter of fact.
I think that's the key to it because the piece that seems a bit of a country club, if I can use that expression, is the insurance industry. In other words, it's by invitation only.
It is a very tight-knit group.
They don't want someone like you coming along and upsetting the applecart and using the horrible D-word, the disruption word. How did you fight because all of these things that you do have to be funded?
It's a great question because it is, especially as an outsider coming in. What my suggestion to any other entrepreneur out there is if you're an outsider going in as a disruptor into an industry, you need to bring some internal industry, especially on the sales side. Somebody that has a lot of credibility and that's what we did. We brought our president in, Russell Huber, who is a high-quality individual that has a great reputation in this space. When people saw him join the Hooray team, they're like, "This must not be too bad. It makes sense."
The other thing where a lot of companies that are disruptors, focus so much on the disruption as opposed to creating value for all parties involved. When you look at negotiation, there's got to be a win for both sides. It's got to either be as painful for both sides or it's got to be equal. Otherwise, people leave the table upset. What we've done is we made it a win-win. You've got to show your value every day and that's what we do. We know that we're disrupting an industry, but we also know that we're guests in this industry. We need to work with the brokerage community and that's what we do.
Just to make it clear, you're adding to the industry. You're not taking away. What you're doing is you're providing access to healthcare to a group of people that probably wouldn't be purchasers anyway. You're banding the market.
What that does for the brokers is because when we first started out in the part-time space, a lot of these employers were trying to figure out what's a good alternative for our part-time population. When they were able to bring in Hooray, then they were like, "We look good right now." A lot of the brokers that we work with don't make any more money on our product because they're consultants. They're getting a fixed fee anyway, which is good and bad sometimes because some of the consultants, they're like, "If it isn't broken, we don't need to fix it." We're not doing anything. What's nice is the majority of them are, "We're in it for the employer. It's a clear differentiator for us." You're spot on.
That's important to come back to the point that we were talking about where you're breaking into industries. Entrepreneurs love the concept of disrupting because they're rebels without a tie or something like that. Actually, all that happens is it generally denotes a lack of understanding of how the industry works because disrupting something is actually incredibly difficult. What you're doing as I said is adding. Did you find that it took a while for the machine to start before people appreciated what you were doing? Did you get a lot of support from the existing structure, the existing insurance and the healthcare community or is it a continual uphill battle?
We had a couple of starts, stop, restart, stop because we were getting the right people engaged and identifying the right clients. Once we got the right people, the broker community is very supportive. We continue to push uphill because a lot of times, believe it or not, it's the employers that, "Why do we need to offer our part-time population or worry about this population?" I'll give you an example. One of the nation's largest retailers, 20% of their population is full-time, 80% of it is part-time. Think about that.
They don't offer any benefits. They don't offer zero access to benefits for those people in the pandemic. That's where the uphill battle is getting them to buy it because they're so worried about 401(k) and how are we going to manage our self-funded plan for our full-timers. They're not worried about the part-timers, but yet right now, they're at a loss. We're trying to recruit, we're trying to get this and this done.
The moment you're leveraging existing industry counterparts is the existing insurance companies. You were talking about the growth in urgent care. Do you see the possibility of you creating an entirely stand-alone end-to-end business where you can create your own insurance side, can create your own branded healthcare? Are you aiming to bring more and more in-house, so you have more control? Does that lead you to growth or is the growth going to come from continuing to leverage the existing industry participants?
It's going to continue to grow or expand where we're at now, which is the broker distribution because the broker distribution controls 99% of all of the corporate benefits. Where I see us changing is selling or getting more into the conversation with the C-level suite, which is the CFOs where CFOs make decisions based on rational numbers. There's no emotion in it. It's, "This is half a basis point to cover this, to do this, but it eliminates turnover costs over here and eliminates worker's comp claims on Monday." Most people don't realize that 90% of the worker's comp claims come in on Monday morning and why is that? "Because I don't have health insurance." "I just twisted my ankle. It didn't happen on the soccer pitch this weekend. It happened as soon as I walked into a Target store."
They own that patient for the rest of their life at that point. For us, our ultimate goal is to get to where we are. We're an industry standard for the part-time hourly population because our goal is to expand access to healthcare. That's what we want. If we get there, that's a win for everybody because how do we have our program set up? We have a mobile app. I just sent an email out. We've been in business for several years now. We have not had a price increase in several years. As a matter of fact, the prices have gone lower and we add more benefits every year.
Our goal is to get people affordable access to care. We want them to go in when they're sick. We want them to go in when their kids are sick. The last thing we ever want everybody to do is to compromise the health of their children because of the perverted financial incentive. The industry as a whole, from a disruption standpoint, a lot of people think, "Cut out the broker, go directly to the employer." It's a no-win situation in that regard because employers don't make decisions without their consultants. It's better to be on the side of the consultant that is in the room every day, working with them on their building, their strategy and getting the broker involved in showing your idea. That's why we're a broker first because our ultimate goal isn't to disrupt just to disrupt. Our ultimate goal is to expand the access to care for the people that need it.
I think that's a very important point that you've made because you've got two sides to the equation. You've got the product that you've created, which serves an urgent need from an underserved population. You're creating something that is a solution to a problem and that's on one side. This is the thing that entrepreneurs try and do every day, which is to try and find a solution for a problem that hasn't been solved before because therein lies the seed of a business. What you're doing is clearly absolutely the right approach. You're very smart, which is to say, "Let's use the existing distribution mechanisms, the brokers. Let's not try and upset that because we're not going to get anywhere."
Time and time again, we come across businesses that start and want to try and create everything. What led you to that decision as a one-sided product? Now that you've got this, did you feel this sense of, "We've got this product now. Get out of my way. You had a chance to do this. We've got this and we don't want to work with you because you're to stick at the moment." Did you start like that and then say, "Hang on a second?"
We started in the sense that we did go direct to employers a lot. We worked with small employers, we worked with large and what we found was it doesn't go anywhere without the broker. When we brought in our new investors, the first thing he said was, "Shane, we got to be a broker-first mentality. We got to go through the brokers. I go through them and that's how you're going to be successful." He was 100% right. That's when we brought in Russell and I've got a good board of directors, a good group of investors that understand the space. That's what I was saying that as entrepreneurs, sometimes you're focused more on the disruption than the actual value that you're bringing. We bring incredible value to the broker, to the employer, to our clients. Why not use them, as in distribute through them?
You're very calm and collected and delivering in a measured way. I can imagine the behind-the-scenes in the early days. There were some heavy solid objects thrown at walls as you were coming up against on one side, the innovation. It's like the immovable object meets the irresistible force. How many windows have you broken over the last few years?
There have been quite a few things thrown for sure. What's interesting about this business and I'm sure it's the same as in any business, but I think startups, especially guys like myself, that weren't from the industry, I attracted all of the worthless human beings in this business to come put their arm around me, "I can help you do this. I can do this." That was probably the most frustrating part of the business is where you spend all this time, energy, money and have these expectations of success and then you come to find out nothing. It's all vapor. Now, I am very callous. Before we do anything, you're putting your money in front of us and you're making a deal. There are going to be some solid expectations before we do anything. I guess that's part of life growing up.
Look not only at your own business but how your business relates to other businesses.
It's potentially a function of the industry itself because there are many layers of obfuscation, darkness in areas where you can make a living by playing the shell game. You burst through that. In terms of the design of the product because again, the tensions that you have within healthcare are similar to some tensions between an artist to a certain extent. On one side, you want to create art unfettered that is allowing your soul to express itself but on the other side, you've got to eat.
In the medical profession, people do this because it's a profession because they love it. When you were standing in the theaters when you're in the Air Force, you don't do that because you think, "I didn't get paid this month." You do it because you love. It's under your skin, metaphorically and probably actually as well. Do you come across people within your industry that has that passion or is it numbers and machinery?
We absolutely have wonderful groups that we work with. I can honestly say I have been impressed with the breadth of the talent in this industry. When I first started, I was working with the bottom feeders, the ones that you visualize in your head when you think of insurance. Over the last few years, we've worked with some great organizations at Gallagher. The Aon and Willis Towers are smart people, very passionate about the industry and what they do. They are incredibly professional. I'll tell you, it's not an easy job at all. It's very complex.
It's a hard industry because you're dealing with people's health and yet you've got a financial component, a fiduciary responsibility as a business. Then you have the human component of it, which is your people. There's a fine balance on what you can do. The frustrating thing is the majority of the care goes to a very small section of the population and you can't discriminate. They gladly take all of this care because they don't want to take care of themselves.
As part of the process, did you study? Coming from England, we have the National Health Service, which is government-funded, but it's nationalized and there are layers of private health. Did you have any real moments when you thought, "This could work here?" Things where you could absolutely turn the business on its head but pulled back. Is that something that we've got lined up for the future, do you think?
There are many things that we can do like engaging more telemedicine from the managing of diabetes and other disease states, that right now, you have to go see a primary care physician. You have to see them face to face but being able to engage higher use of telemedicine with those diseases and the management from an electronic standpoint and the coordination of labs. One of the things that we see and have seen for years is you may see a physician that's in-network, and then they send your lab to an out-of-network lab. You paid $65 for a physician visit, but you paid $1,000 for labs that should have cost $50.
When we look at that coordination of care from a technology standpoint with us using AI, we've got a potential partner to do somewhere on our mobile app. You're literally able to self-diagnose and get you to the appropriate level of care to an in-network provider. We have a lot of our sleeves moving in the future and there's a ton of opportunity to create some new insurance products that allow deeper access to care, especially on the surgical side. We are working with the old company that we had in the past with the surgical bundles. Being able to work with them, we're getting discounted rates and there's coordination and a concierge that can get you the surgery and then we can pay it on the backend through the product.
That innovation is the thing that drives you more than anything. The fact that this business is working and yet we can grow it here and we can add that product.
That's what keeps us going, the ability that every year we improve and that's not from revenue or a live standpoint. The question is not how we add more costs, but how do we take out costs and how do we improve our services and that's what drives us. I've got the best leadership team I've ever had in many years.
It takes some doing as well. "Why would I join your startup," is the question.
I've got three team members that were with me at our last company that came over and it's fun to come to work, especially in a startup. You're going to have your ups and downs. You are going to fail more than you win. You just hope that you're big enough.
Anything that we can do to help these underserved populations and it does sound trite. When you see that you are doing something that benefits thousands and thousands of people in a way that's meaningful, in other words, the fact that they now have something that they couldn't have, there's a certain amount of energy that it provides as well.
At the end of the day, we look at a review. We get our reviews on. When we renew our clients, we ask our clients, our members, the employees to give reviews and it's not uncommon for us to literally get a review that says, "I love Hooray Health. Thank you so much." During COVID, we got a lot of notes where they said, "It covered everything. I paid $25."
I was going to say that COVID must've had a massive impact on the adoption, usage and growth.
We actually offered free telemedicine to some of our clients. We did a lot of stuff. COVID was really roll up your sleeves. Let's figure everything out in the end. Let's give people access to care and what they need. We did that. When you put your clients, your employees and the members first, you're always going to win. As long as you're always asking that question, "How do we improve? How do we get better every day?" With our group, there's no, "I'm the CEO. Nobody can challenge." It's an open forum with us. "That's the dumbest idea I've ever heard. You don't understand this. This is what we got to do." It's great and that's how I want it.
It sounds like a great place. Once you have that traction, you have that success, success breeds success. It gives you that momentum and the wings on your feet.
In the beginning, you start with the swagger and then you get beat down, then you're limping around for a while, then you get your swagger back.
I'm going to change gear now. I got two completely disassociated metaphors, but I'm going to ask you my Hooked On Startups quick-fire questionnaire now. Question number one, Shane Foss, what is your favorite word?
My favorite word is positivity.
Question number two, what is your least favorite word?
Can't.
Number three, what are you most excited about?
I'm most excited about the fact that our business is doing well and that our team is going to be growing in the next year.
Number four, what turns you off?
Employers that are forgetting COVID already. Employers are putting off adding benefits to the part-time population.
Question number five, what sound or noise do you love?
Sound of a river.
Number six, what sound or noise do you hate?
Car horn.
Number seven, what is your favorite curse word? Feel free to let loose or plead the Fifth. It's entirely up to you.
Fuck.
There are so many different ways. I'm going to write a book about fuck. Question number eight, what profession, other than your own would you like to attempt?
I would love to attempt to be a professional fly fishing guide.
Question number nine, what profession would you not like to attempt?
I would not want to be the President of the United States.
CFOs make decisions based on rational numbers, not emotion.
Question number ten, the final question. If heaven exists, what would you like to hear God say when you arrive at the pearly gates?
Heaven does exist and I would love to hear him say, "You did good in life. You meant well. Come on in."
Shane, it's been such a pleasure having you on. My final question is how do people find out more about you, about Hooray Health, about how to get involved in something and make it possible, which they thought possibly.
You can contact us at HoorayHealth.com. There is a Contact Us button down there. You can call our 800 number as well. You can find me on LinkedIn. If any of your readers ever want to connect and talk about startups, I can write my book on this.
Thank you so much. I can't wait to stay in touch and follow your progress.
Thank you very much, Matthew. I appreciate the opportunity. I enjoyed it.
Important Links:
About Shane Foss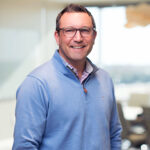 A dedicated Chief Executive, Shane Foss, has over 25 years of experience in the health care industry.
As the current Founder and CEO of Hooray Health, Shane's grown a small healthcare startup into a national network of members and providers. His work at Hooray Health gained him recognition for his leadership with a nomination for "CEO of the Year" by D Magazine.
His contagious work ethic has led him to build proactive and goal-oriented teams of professionals that push boundaries and exceed expectations.
Shane believes in the power of education and continued knowledge, which he has demonstrated during his time at the University of Incarnate Word, Rice University, and today.